February 5th, 2009 . by Cary
Yes, it's the return of the (sortof) weekly round up. Let's take a look at what's going on around my daily reads:
Steve over at A Sense of Place shares his tranquility away from the hustle and bustle of city living, this time in the form of cavorting sea lions.
Akinoluna talks about hair regulations in the USMC, and a particualr hairstyle that apparently has crossed a boundary.
Brother Johnny Helms finishes up his series on "No Foreclosures for the Child of God" on Amazed In His Presence.
Mathematical Gymnastics from Nancy Pelosi, courtesy of Amboy Times, Political Pistachio and Texas Fred.
Mr. Bush (no, the one in California) has a few choice words for the first lovefest press conference of the Obama administration on American and Proud.
The question of his citizenship rears it's head again, this time involving former VP Cheney, the entire House and Senate collectively, and Pelosi individually. Read all about it on An Obama Nation.
Go to An Ol' Broad's Ramblings for your daily dose of common sense and news.
Notes on Michael Steele on ARRA News Service – while you are there, drop the Ozark Guru a note and make sure he hasn't gotten too much sun with all the Global Warming in his neck of the woods…
Check out the huge grey squirrel on At The Water.
You want an unadulterated take on the headlines? Check out Basti Says for the latest and greatest. Mostly, pointing out that the Emperor Has No Clothes is keeping Basti busy these days.
Blackfive. 'Nuff said.
BZ weighs in with a terrific article on Bloviating Zeppelin. Go, join the discussion, and marvel at the idiocy spouted by a former world leader.
Andy Heatwole has a beautiful shot of Pennybacker Bridge posted over at Blue Hour Photo.
Photo caption contest over on Bottom Line Up Front.
GuyK is freezing his extremities down in Sunny Florida, courtesy of Algores Global Warming. Check out his thoughts on the weather on Charming Just Charming.
Go anser the poll question on Conservative Intelligence Report.
cookiecrumbexpress has a couple of good ones up today – Obama's road to being hated by the left, and a new line of automobiles that helps TEH ONE accomplish a couple of goals…
A note from Dean and an open letter to the President can be found on Do The Right Thing.
A Jacksonian give a Cliff's Note version of the Laws of Nations on Dumb Looks Still Free. Worth the read – and, if you are interested, he even gives links to other, longer commentary on the subject.
Find out why this bear market is leading to a bull's worth of scammers on Fraud, Phishing, and Financial Misdeeds.
Hope, Change, and no Utah Oil Leases! Oh, he didn't say that? Actions speak louder than words. Posted on Gateway Pundit.
Gawfer has a Thought for the Week.
The Gunny went Geocaching while the cherry blossoms were blooming. I am so jealous.
Jenn is on a roll.
Taking full advantage of Obama's promise not to weaponize space, Islam has. Details on Maggie's Notebook.
Gunny Nick Popaditch, the cigar-smokin', tank commandin', fine example of "Semper Fi" is this week's Wednesday Hero, found on Mail Call! Supporting the Troops and Old Soldier.
Mary's World has reviews for this week's literary picks.
Learn what the DEM, MSM, and former President Carter don't want you to know – seven basic facts about hamas, courtesy of Monkey in the Middle.
Get a chuckle from The Loon.
Are you a numbers person? Sheck out the video on Our Sovereign Joy. That should make you think for a while.
Personal Economic Stimulus – are you being fair to your neighbors? Find out what Greybeard has done to stimulate his local economy on Pitchpull.
Superbowl review on RattlorGator Blog.
In answer to a question not spoken – yes, tough ladies cry too.
A Blur Spot has a nice quote from Mr. Nugent on Some Things Just Need To Be Said.
A Thought of the day courtesy of Andrew Tallman.
Who in their right mind conducts themselves dishonorably while holding a replica of the honorable Bat'leth? Find out on the BLOG.
Ron is back on The Old Right Daily.
Taco Bell has a good post on Posers over on The Sandgram.
JFK stuff on Third Wave Dave.
TJ has a nice review of TEH ONE's second week of reign power being in office on TJ's Anti-Contrarian Blog.
Last, but not least, Rasmussen released a survey that pretty much says what those with any power of observation already know. Check the results at Yid With Lid.
Thanks for bearing with me. I know, it's a lot – but if you have suggestions for which ones to cut out (and help for my withdrawals) I am more than willing to listen.
Chat ya later…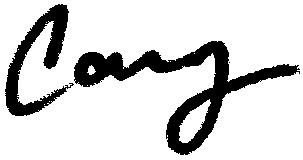 Thank you for stopping by, In GOD We Trust, God bless you all, listen to The O Word on BlogTalkRadio, Wear Red on Fridays, and support Warriors for Innocence!