February 4th, 2017 . by Cary
I know stuff. Lots of stuff. My first wife contended that I had a trivial mind. Still trying to figure out what she meant by that. I may or may not add to this list as time goes on.
Alphabet Song, Twinkle Twinkle Little Star – same notes, same melody. (I know you just hummed them to yourselves)
Baa Baa Black Sheep – same notes, different melody. ( I know you just hummed all three of them over again …)
Best Baseball lineup ever – the 1976 Big Red Machine. Johnny Bench, Pete Rose, Joe Morgan, Tony Perez, Dave Concepcion, George Foster, Ken Griffey (Sr.), Cesar Geronimo. Suck it, Yankees.
Christ is King – regardless of who is President.
Conservatism – "Hmm, this one item doesn't work very well. Let's improve it to fit in better with society as a whole."
Doing it correctly the first time – faster than having to go back and re-do it.
Dvorak keyboard – faster than Qwerty, in spite of (false) "data" and "reports" to the opposite. However, finding an inexpensive Dvorak keyboard – nearly impossible.
Enemy in range – so are you.
Friendly Fire – isn't.
"Googled" – first used in an episode of Buffy the Vampire Slayer. Go ahead – Google it.
Intelligence – necessary. Education beyond the capacity of the intelligence – dangerous.
Kindness – better and easier to handle than contention. But don't take advantage of that feature in others.
Liberalism – "Hmm, this one item doesn't work very well. Let's trash the whole system and demand that a new system be built where this one item will work."
Motorcycles – come standard with the invisibility option already turned on. It's the only explanation that makes sense.
Next Thing You Know – Old Jed's a millionaire.
Pi – 3.14159265359. Ish.
Pie – round.
Race car spelled backwards – race caR.
Remember Everyone Deployed.
Scientific Standards may be more precise, but I prefer the "ish" of miles, feet, and Fahrenheit.
Standing during the Hallelujah Chorus is the result of a king (Charles II) standing for the presence of his King, the Christ, during the first performance of Handel's Messiah. Since he was earthly royalty, his earthly subjects also stood and remained standing for the duration of the chorus.
Stressed spelled backwards – dessertS.
Target Practice – fine, until you realize that in the real world the "targets" shoot back.
Tau – better than pi.
Toilet Paper – doesn't matter which way you mount it, it comes off the roll when you need it to. Over the top, the cat can play with it and unroll it. Under the bottom, the cat can snag it and … pull it off the roll. Solution: Hang it however you want, close the door so the cat can't get in the bathroom.
Toilet Seat – if it's up, and you need it down, put it down. If it's down and you need it up, lift it up. Look before you use the toilet.
Turn Signals – optional equipment that most people in Phoenix don't pay for. This is the only explanation that makes sense. #PhoenixDrivers
What other people think of you – none of your business.
Chat ya later…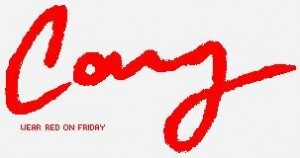 Thanks for stopping by, In GOD We Trust, and Wear Red on Fridays!