August 16th, 2010 . by Cary
I've had enough of the "me first" and the "you don't count because you are ________" crowd. Last night was the final straw.
I am normally a pretty patient person while behind the wheel of a motor vehicle (with a couple of exceptions), and I usually give the other guy the benefit of the doubt. Not any more. I drive an SUV, and I used to do it with a small-car attitude – as in, you are in a hurry, go right ahead and speed past me and cut me off, I'll back off and make allowances for you.
Last night, on the way home from Pastor's house after watching a movie and enjoying pizza and fellowship, we stopped at the QT at Bethany Home and Grand. For those of you unfamiliar with Grand Avenue in Phoenix, it runs along side the ATSF Burlington tracks, at an angle, from 7th Ave and Van Buren out to northwest of town where it becomes US 60. After filling up TMBWitW's car, I pulled onto Grand to make the left onto Bethany and continue home. I got the green arrow, started the turn, and got honked at.
By the obliviot running the red light on Grand.
I had seen them starting across the intersection, after I made the turn, so I had made allowances to avoid a collision. I flashed my high beams at them (it was around 2100 hours and full dark) and received a few single digit salutes in return from the juvenile interior of the other car.
This really makes me wonder, just how entitled are people getting to feel? Do they really think they can disregard traffic control devices with impunity? Are they so brazen to think that they would get off scot-free if they were involved in (read: caused) a collision? What if it hadn't been me, but some short tempered guy with a concealed weapon (legal in Arizona without a permit, BTW!) and a very low tolerance for jerks? True, this contradicts what I wrote about an armed society being a polite society – but then, it is a learning process. Maybe the kids in the car hadn't learned about that yet. Maybe they haven't been taught that running a red light is against the law. Maybe they haven't learned that driving at night takes a different kind of concentration and awareness.
Maybe they are just dumb.
I can make allowances for a lot of things, but unless they have their "DUMB DRIVER ON BOARD" sticker displayed prominently, it's tough to make an allowance for that.
My friend Greybeard just bought a motorcycle for commuting. Sure hope he doesn't have the same kinds of drivers around him.
Ya'll have a good day, I'm off to court to show support for my Pastor. The city of Phoenix is trying to tell him that he can't have bible studies on his own property, and that the size of family gatherings is somehow limited. Prayers, please.
Chat ya later…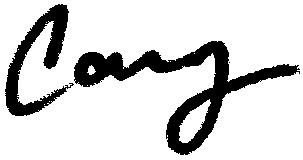 Thank you for stopping by, In GOD We Trust, God bless you all, don't buy or breed cats or dogs while homeless pets die (spay, neuter & adopt a pet, one by one, until there are none), Wear Red on Fridays, and support Warriors for Innocence!