September 29th, 2015 . by Cary
"Every Republican tax-reform plan should be rooted in this reality: If you are going to have federal spending that is 21 percent of GDP, then you can have a.) taxes that are 21 percent of GDP; b.) deficits. There is no c. If, on the other hand, you have a credible program for reducing spending to 17 or 18 percent of GDP, which is where taxes have been coming in, please do share it." —National Review's Kevin Williamson
I'll go one step further – if your tax rate is 17 -18% of the GDP, it's too high. You are strangling the flow of commerce and economics. If, however, a person could keep all that they earn, and only pay a consumption tax on durable goods, that would be the fairest way to collect taxes. If you don't buy a lot of durable goods, you don't pay a lot of taxes. If you buy a lot of durable goods, you pay more taxes. That would ensure everyone pays taxes, according to their income bracket, without a lot of complex forms and formulas, and very little need of an entire bureaucratic arm of the government to track, collect, and penalize.
There is actually a House resolution stuck in the House Committee on Ways and Means regarding this very idea, the FairTax Act of 2015. It was sponsored by Representative Rob Woodall, from Georgia. Why is stuck in committee? Because it calls for abolishing the IRS by 2019, and has a sunset clause that will cancel the FairTax if the 16th amendment is not repealed within seven years of H.R. 25 becoming law. It also only funds a very small portion of the government – as it should. A lot of the current activities of the government would, by necessity, need to be done away with. Naturally, because it strikes at so many sacred cows, the prostitutes – I mean, the Members of Congress most affect by this act are stalling it.
Calls to your representatives urging them to push for the passage of H.R. 25, the FairTax act of 2015, would be greatly helpful.
Chat ya later…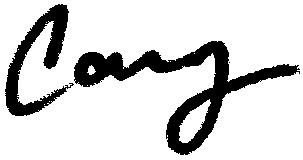 Thanks for stopping by, In GOD We Trust, and Wear Red on Fridays!