June 21st, 2013 . by Cary
Beautiful day. Had my Red Friday polo on, and then the rabbit incident happened. Seems this morning when one of the rabbits was out in the backyard rabbit run, a certain pint-sized member of this family thought it would be interesting to let her out. The Mother of the family ended up giving chase. As I was headed out to Mesa to measure houses at the time, I missed all the fun, and no one wants to stage a reenactment. Anyway, the rabbit broke of a claw or three, so we needed to administer oral antibiotics (hey, we have animals, we have medicine). The first dose went the wrong way and ended up all over my shirt. It is a very sticky substance, and stains quickly. The shirt is resting comfortably with pre-treatment on it.
Speaking of animals – Smudge, the newest member, tried to jump over the controller cable attached to my venerable and trusty PS2 (I've had this machine since it was bleeding edge technology, and my favorite game was on the screen – Dirt to Daytona). Problem – Smudge has trouble hopping over the hose on the patio. The controller cable was about chest high on him.
Not sure which was the worst sound – the crash of the deck on the tiled floor, or the grinding sound emanating afterwards. No matter – it won't read the disks anymore. Might be time to find another one, or even [shudder] upgrade to a newer system. Problem is, the new systems don't play the old disks …
Chat ya later…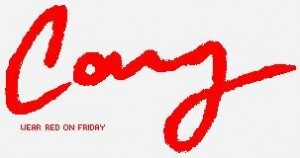 Thanks for stopping by, In GOD We Trust, and Wear Red on Fridays!