April 6th, 2011 . by Cary
1,000.
Finally, after nearly six years in the blogosphere, I have finally made it to the milestone.
Along the way, I've made a lot of friends. I've met a lot of other bloggers, some I've kept up with, others who have fallen by the way side, still others who have passed on while still active (Old Ranter, Basti), and a precious few that I have actually had the pleasure to meet (Douglas Gibbs, Gawfer, Greybeard). There is a host of them in Southern California that I look forward to possibly meeting up with in June, after the ASTRA convention (Robert, Gawfer some more, Doug some more, maybe Jenn, maybe even John and his sister, and Paul).
I even made a run for president. Don't you wish I was there instead of the bozo we have now?
I became a New Daddy.
My blog has been used as evidence by the City of Phoenix in an attempt to trample on the First Amendment rights of a private citizen.
Many other bloggers out there have published many more entries than I, heck, some of them *cough*Texas Fred*cough* do that in a matter of months.
I don't write about politics as much anymore, my weight has popped back up to the 220 range since I quite the paper route, and I have landed in a job that I believe will carry me though my golden years.
I still enjoy working with wood, and get to do just that on occasion.
But, perhaps best of all, I still get to share my world with you, my loyal reader(s).
Chat ya later…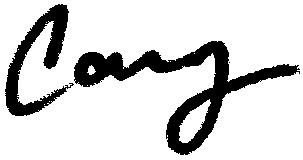 Thank you for stopping by, In GOD We Trust, God bless you all, don't buy or breed cats or dogs while homeless pets die (spay, neuter & adopt a pet, one by one, until there are none), Wear Red on Fridays, and support Warriors for Innocence!