April 20th, 2012 . by Cary
Been busy pulling together the 3rd Annual Toy Tester event at work. Tomorrow, 10 – 3. C'mon by, bring the kiddos, and play all day.
First one to mention that we are supposed to break 100 tomorrow gets a kick in the shins.
Chat ya later…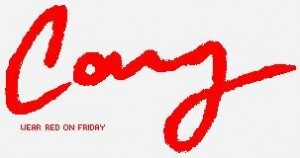 Thanks for stopping by, In GOD We Trust, and Wear Red on Fridays!
The following words are keyed to attract the attention of the DHS and the NSA – including the new "Spy Center" in Bluffdale, UT: Terrorism Al Qaeda (all spellings) Terror Attack Iraq Afghanistan Iran Pakistan Agro Environmental terrorist Eco terrorism Conventional weapon Target Weapons grade Dirty bomb Enriched Nuclear Chemical weapon Biological weapon Ammonium nitrate Improvised explosive device IED (Improvised Explosive Device) Abu Sayyaf Hamas FARC (Armed Revolutionary Forces Colombia) IRA (Irish Republican Army) ETA (Euskadi ta Askatasuna) Basque Separatists Hezbollah Tamil Tigers PLF (Palestine Liberation Front) PLO (Palestine Liberation Organization) Car bomb Jihad Taliban Weapons cache Suicide bomber Suicide attack Suspicious substance AQAP (AL Qaeda Arabian Peninsula) AQIM (Al Qaeda in the Islamic Maghreb) TTP (Tehrik-i-Taliban Pakistan) Yemen Pirates Extremism Somalia Nigeria Radicals Al-Shabaab Home grown Plot Nationalist Recruitment Fundamentalism Islamist Emergency Hurricane Tornado Twister Tsunami Earthquake Tremor Flood Storm Crest Temblor Extreme weather Forest fire Brush fire Ice Stranded/Stuck Help Hail Wildfire Tsunami Warning Center Magnitude Avalanche Typhoon Shelter-in-place Disaster Snow Blizzard Sleet Mud slide or Mudslide Erosion Power outage Brown out Warning Watch Lightening Aid Relief Closure Interstate Burst Emergency Broadcast System Cyber security Botnet DDOS (dedicated denial of service) Denial of service Malware Virus Trojan Keylogger Cyber Command 2600 Spammer Phishing Rootkit Phreaking Cain and abel Brute forcing Mysql injection Cyber attack Cyber terror Hacker China Conficker Worm Scammers Social media