As I mentioned a few weeks ago, my friend Greybeard calls time on a motorcycle "Two Wheeled Therapy." Not sure that I was doing it correctly, he came all the way out to Arizona to conduct a one-on-one session. I borrowed Pastor's Shadow, and he rode the BMW that he had originally given to his son (but recently swapped out with a Suzuki. Hmmm. You think maybe that was the reason for the trip? Naaaahhh ….)
Yesterday afternoon, after I had wrapped up my work, we met at the Flying J on the west side of Phoenix (I-10 and 67th Ave.). After the initial meeting-and-greeting, we got on the interstate and headed west, to exit 103 (or, as Greybeard puts it, "halfway to California"). We stopped at that station, so he could top off his tank, and we headed north, made a couple of jogs, and then started relaxing on a two-lane road winding it's way through the desert south of Wickenburg. We actually ended up in Wickenburg, but not before getting to appreciate some great Arizona desert back country, a lot of cattle guards, and quite a few whoops through washes – the road didn't bridge over the washes, it was paved right through them, normal for the area. We also saw a lot of fauna that he didn't always get to see, being from back East and all. Saguaro, of course, Teddy Bear Cholla, Prickly Pear, Ocotillo, Mesquite, bunch grass, scrub pinyon, scrubbier oak. We stopped at the Burger King southeast of Wickenburg, he bought a round of sodas, and we just talked for a while. Since he retired a couple months ago, he's just been relaxing, mostly.
We left Wickenburg and followed highway 60 to highway 74, and then rode east until it met up with I-17. We traveled south, and we parted ways at Bethany Homes Road.
Naturally, neither one of us remembered to take any pictures.
I gotta tell ya, the therapy session was very well received and I think I got a passing grade from The Master.
Chat ya later…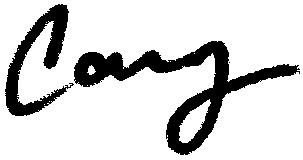 Thanks for stopping by, In GOD We Trust, and Wear Red on Fridays!