September 9th, 2017 . by Cary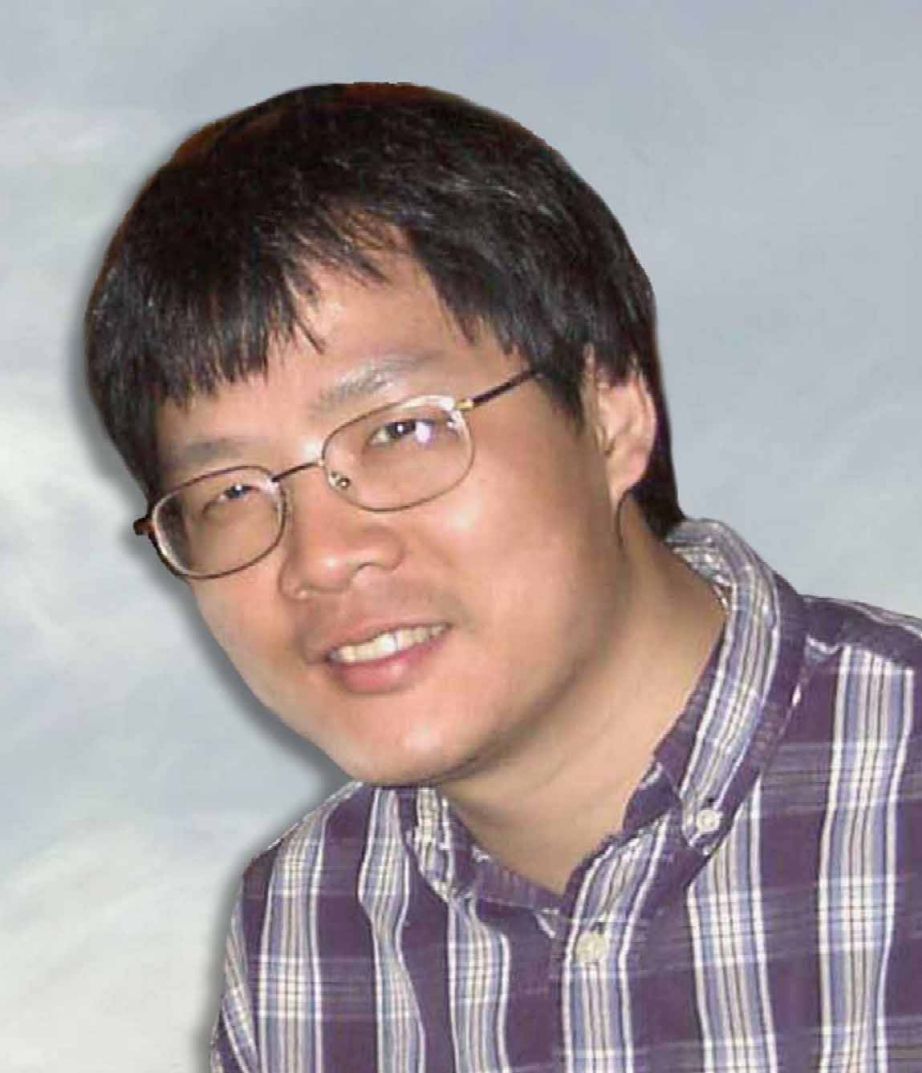 From the Legacy.Com site:
The crooning ballads by Cantonese pop stars reminded Yin Ping Wong of his childhood in Hong Kong. Mr. Wong, known to his friends as Steven, immigrated with his family in the late 1970's to Bensonhurst, Brooklyn, from Hong Kong. He was 12 years old, the sixth of seven children and spoke only a little English. It was a difficult transition for a boy with a gentle soul.

At that time, Brooklyn's Chinese-American population had not congealed yet and Manhattan's Chinatown was smaller than it is today. But as the community grew, Hong Kong culture became more accessible, and Yin Ping would buy CD's and rent concert videos of his favorite singers. He liked Alan Tam and Sam Hui for their poignant lyrics and robust voices. "He liked people who really can sing," said Nicole Wong, Yin Ping's younger sister. "He preferred voice over looks."

Bensonhurst now has its own thriving Chinese community, but Canal Street in Manhattan remains the bustling commercial center of choice. Yin Ping would stop by its fruit stands, bakeries and video stores on the way home from Aon. His mother loved to watch serialized Chinese dramas, but when new episodes were not available, he would bring home American movies.
Another life, cut way too short. Another family, missing a piece that can never be replaced. This nation will always remember you.
On September 9, 2017, as a member of the Patriot Guard Riders, it was an honor to stand a flagline for the second annual Stephen Siller Tunnel To Tower 5k held at the Tempe Town Lake Healing Fields in Tempe, Arizona.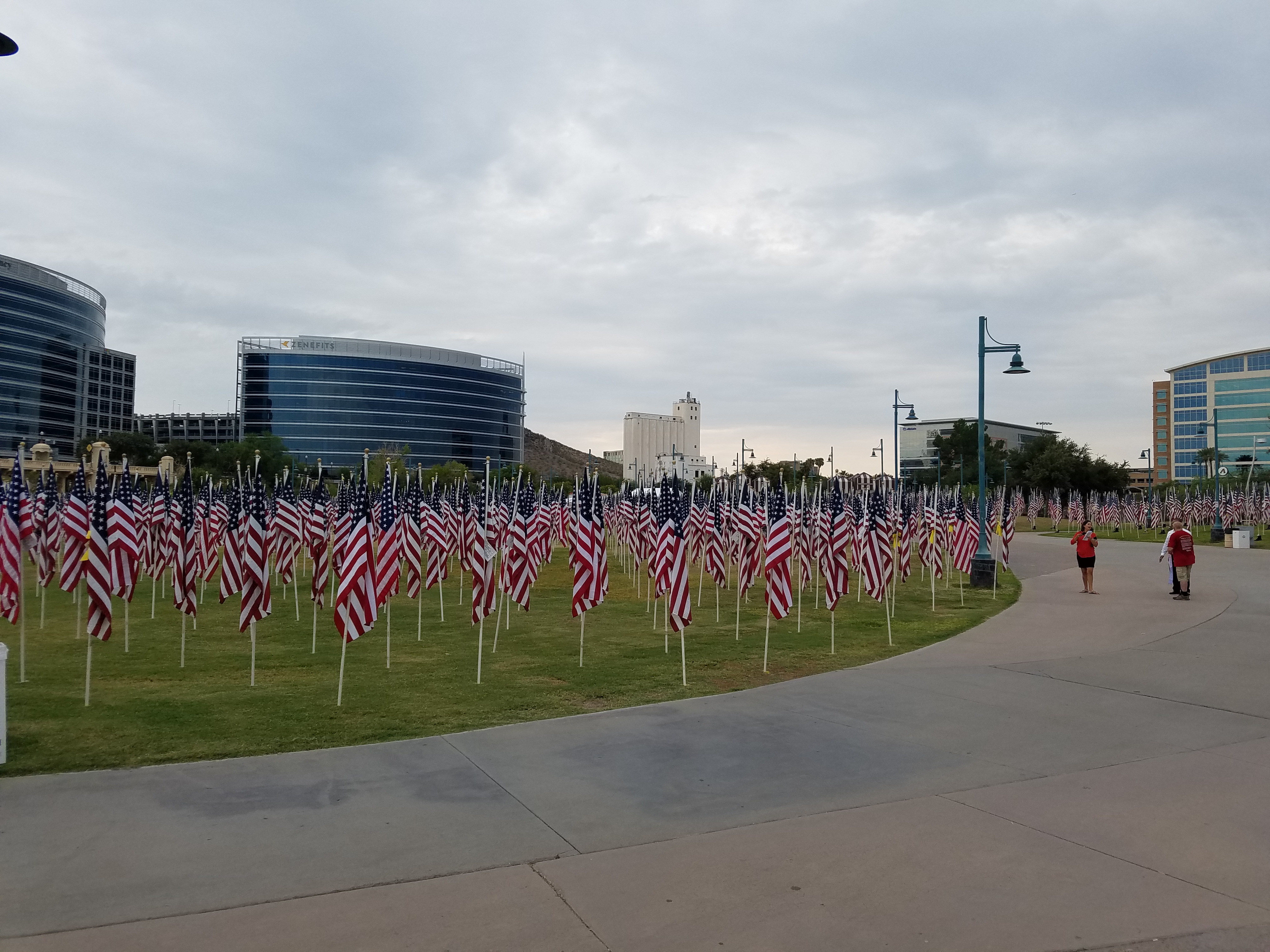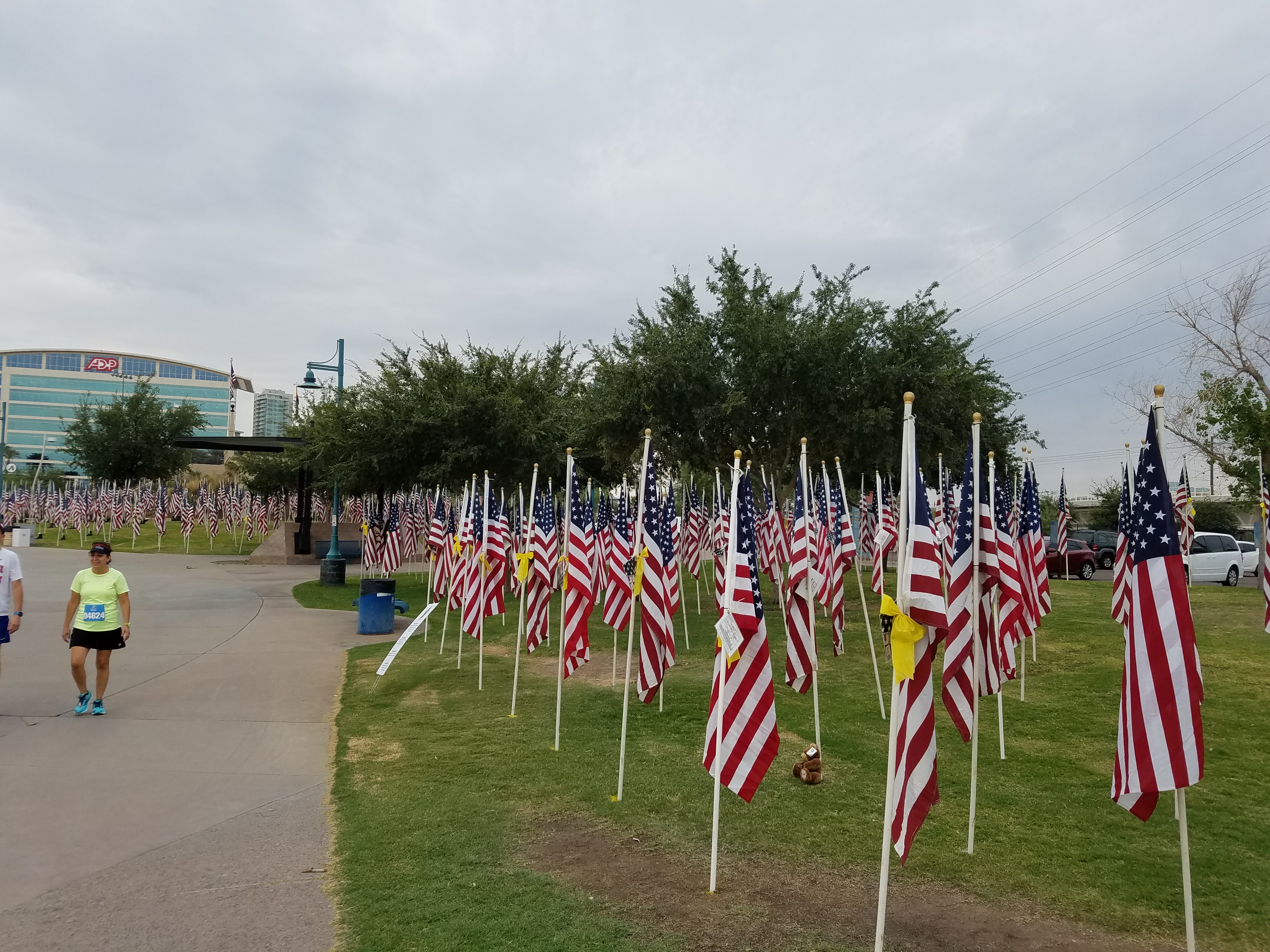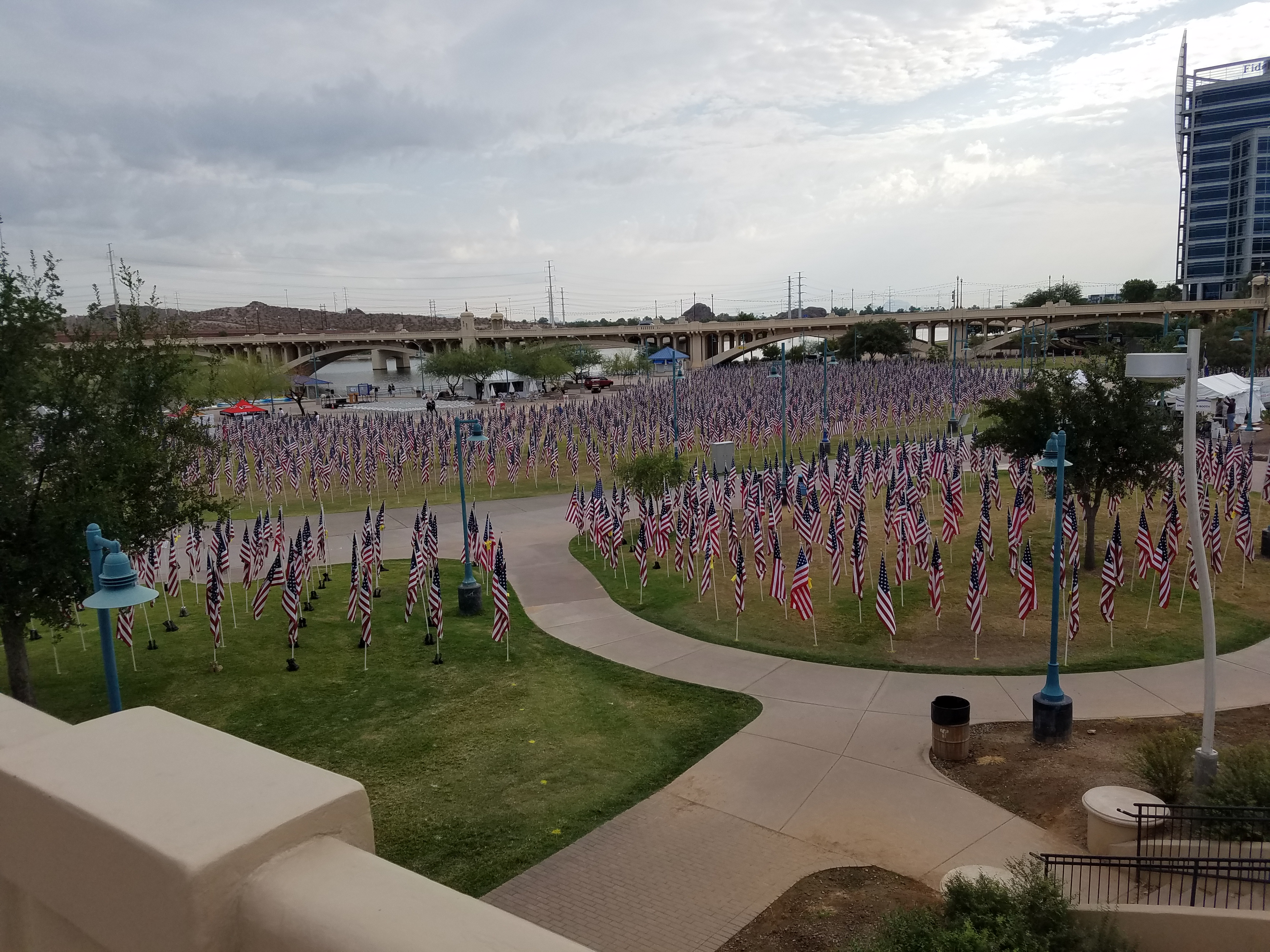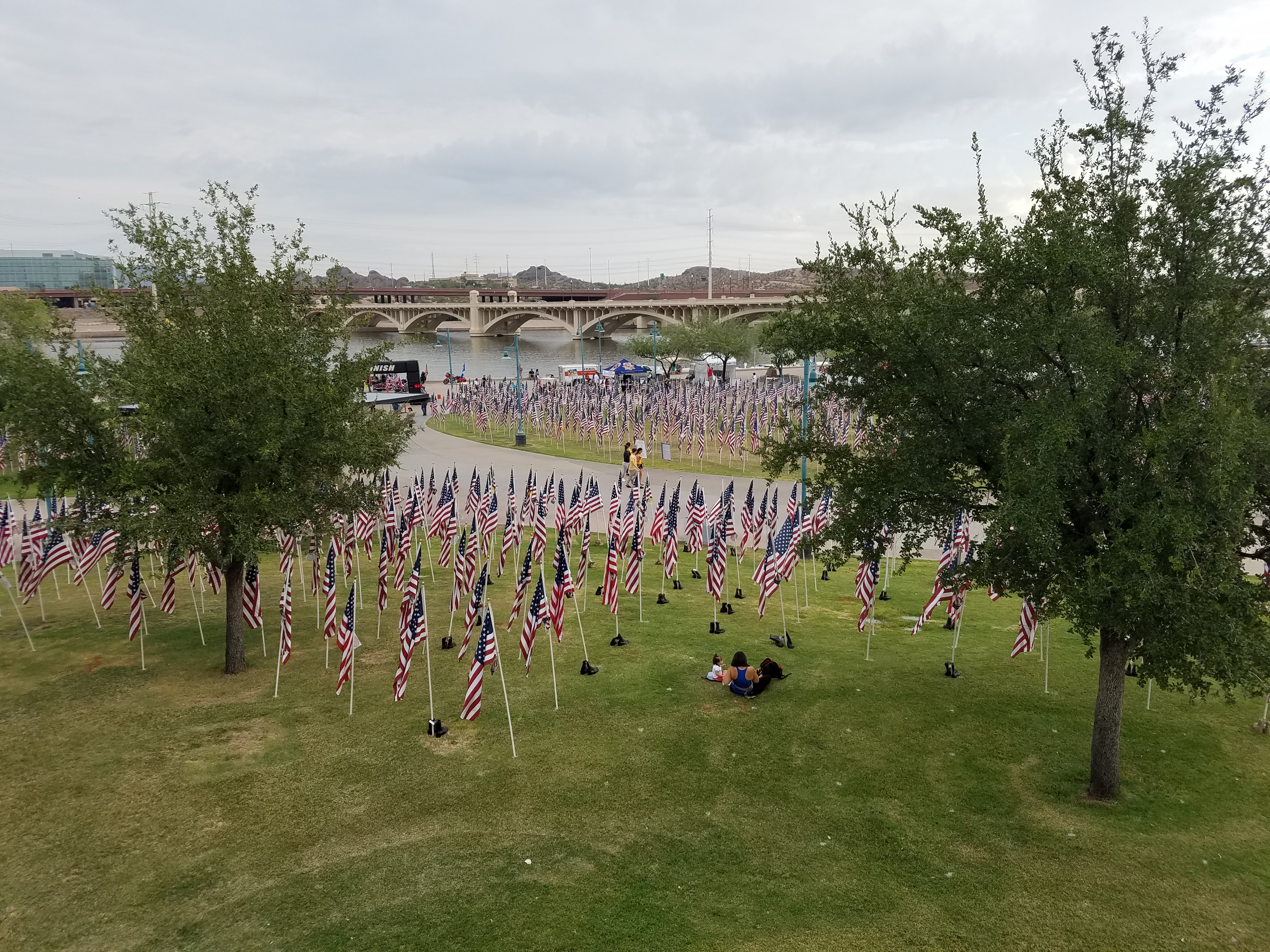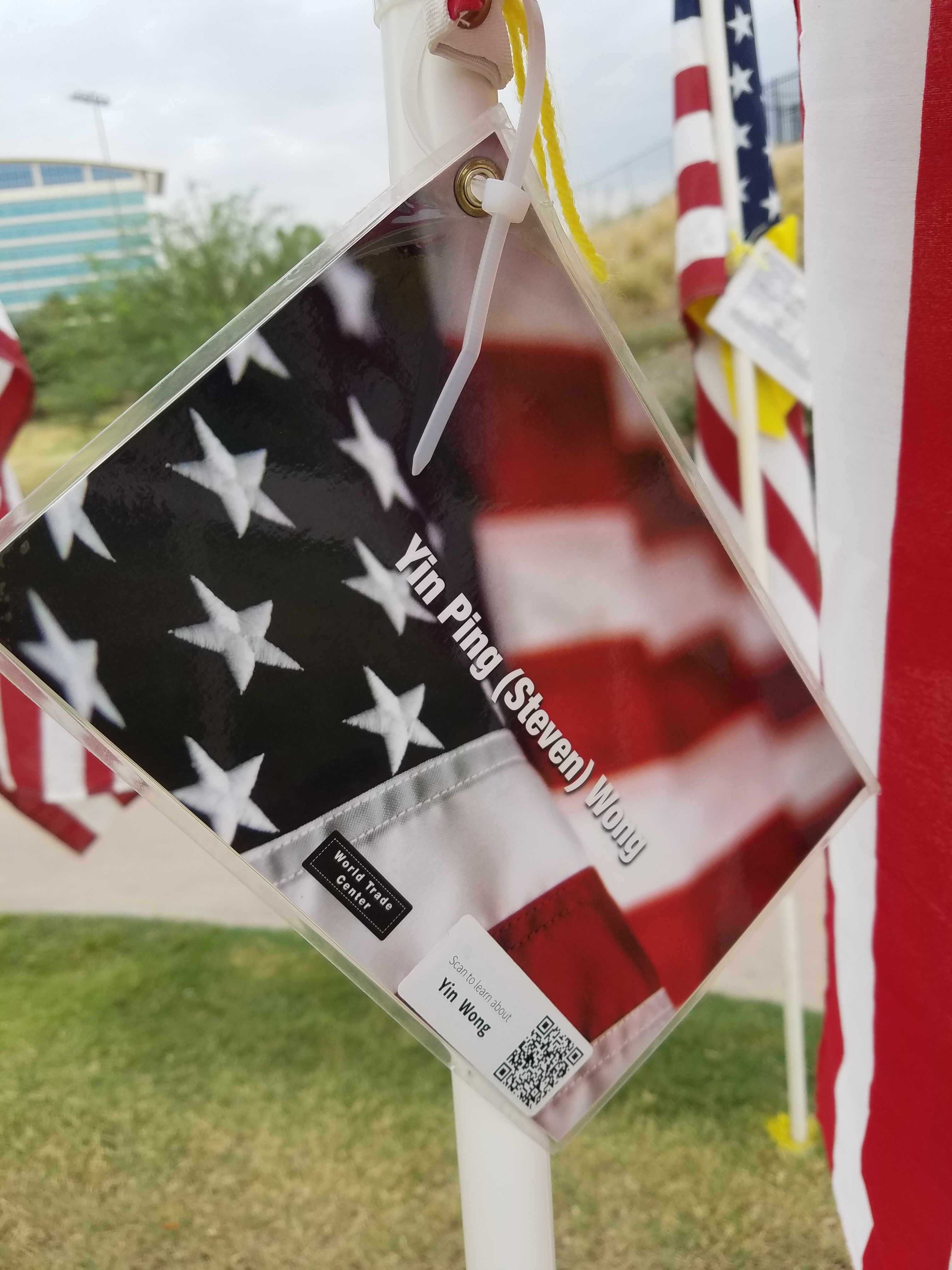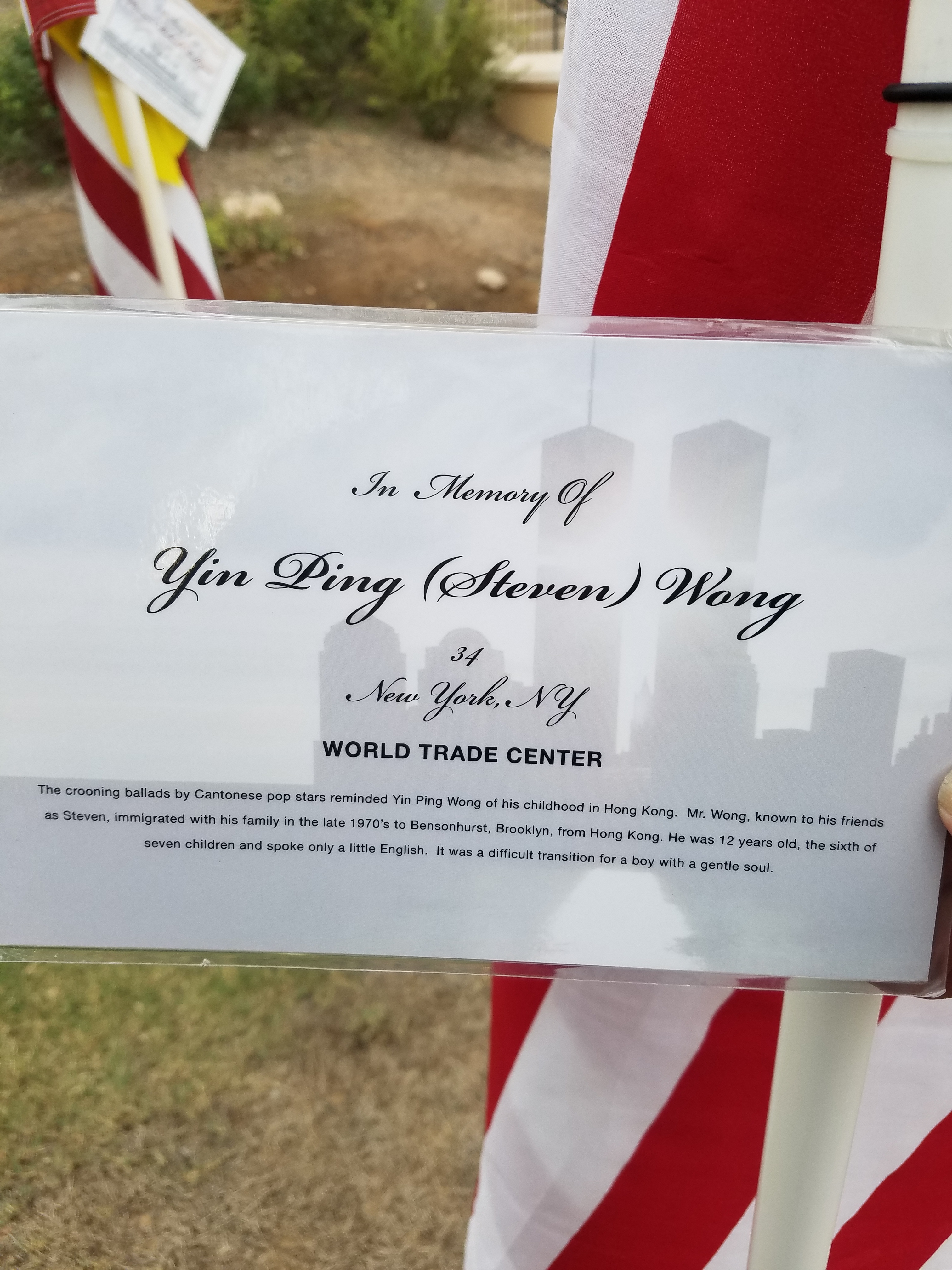 The magnitude of the loss of life that day was echoed on the fields of flags. The sense of remembrance as one walks though that field is palpable, heavy, yet uplifting. If you have the opportunity, go.