February 25th, 2014 . by Cary
Everyone remembers or knows about the Great Depression of 1929 – Black Tuesday, the stock market "crash", the long road to recovery lengthened by the economic policies of Hoover and Roosevelt (they both chose to interfere with and try to direct the actions of the free market, causing the recovery to to take longer to gain traction). What a lot of people DON'T remember is the recession of 1921, when Harding was president. Hollywood and the fledgling movie industry were hit very hard when people could not afford to attend the flickers – at one point, movie theaters were selling tickets two-for-one, and premiums were given away with tickets at others.
How did Hollywood learn? By watching Harding's, and after his death, Coolidge's, policies of cutting taxes, slashing spending, and removing economically retarding regulations. Basking in looser regulations and lower taxes, Hollywood grew by leaps and bounds along with the United States – in 1921, the unemployment rate (measured as people out of work) was at 11.7% and had dropped to a peace-time record of 1.7% within five years – while after the Crash, Hoover and Roosevelt increased taxes, increased spending, and tighter regulations strangled the economy until well into the 1940s.
Sound familiar?
Just imagine where we would be as a nation if the current administration had decreased taxes when so urged, cut spending when that was suggested, and removing choking levels of bureaucratic regulations – instead, we have the highest peacetime unemployment (not the "official" count where people who can't find work are counted and people who aren't working are not … huh?) ever of 24.3% (or so – no one has a solid number, except for the fake 7% number). What could you do if you had more money in your pocket and less rules about where you could spend it?
Nowadays, Hollywood leads the left in demanding more government interference and larger control by the government.
I tell you, McCarthy was way ahead of his time.
Chat ya later…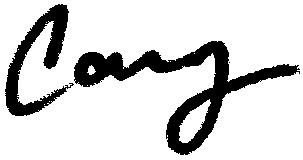 Thanks for stopping by, In GOD We Trust, and Wear Red on Fridays!