My friend Greybeard over at Pitchpull calls his time on a motorcycle "Two Wheel Therapy". A long time ago, I used to ride often. I have had the opportunity to retune my chops on a street bike over the last four days, and I gotta tell ya that the phrase is truer now than before. It used to be a novelty transportation, something to bust out on the weekends. Using it to do my job yesterday and today, and getting used to it on Saturday and Sunday, woke something up inside me. I gotta get one of these for myself.
A big THANK YOU to my Pastor, Mike. He is letting me borrow his 750 Shadow to see if it will work for work. For the most part, it will. On the rare occasion that I have to carry a part to a job site, it may pose a problem. It's not normally my job to take parts to a job site, but once in a while it's been known to happen. Maybe a milk crate tied to the back rest …
The Road Rhino has been eating up a lot of the discretionary income lately. After the new distributor (computerized, thank you for asking) and finally (finally!) figuring out where all the water was going (not into the oil reservoir, in case you were guessing), it has come to a point where I'm looking at either sinking more money into it and hoping it lasts a while before having to sink MORE money into it, or cutting our losses now and biting the bullet to get another vehicle. (another besides a bike, I mean. that's a given at this point. just finding the right one, at the right price is the question. if you happen to know of a sub-1000cc machine with most of the road gear already on it for under five grand, let me know)
At the same time, I've got to sell the Road Rhino. He's been a good unit, but it's time. Anyone interested, leave me a message. 205+ thousand miles and mostly trouble free. Needs to have a new water pump and timing chain. The leak that I've been chasing (and, as a result, ended up replacing everything BUT the water pump in the process, including the radiator and all the hosing) is in the water pump housing. The water pump covers the timing chain. Both should be done at the same time, according to the generally accepted wisdom around the cracker barrel.
I'm gonna miss the Rhino. But I'm not going to miss the mileage. (18 downhill out of gear with a stiff tailwind, 17 the rest of the time)
Chat ya later…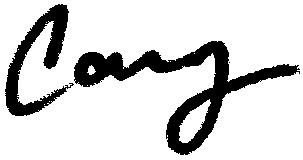 Thanks for stopping by, In GOD We Trust, and Wear Red on Fridays!