January 23rd, 2015 . by Cary
Good Friday to you! It's the end of another week, the start of another weekend, and in most of the country there will be cold weather. Except here, it's supposed to be in the 70s all weekend. I know, it's a rough life, but wait until summer time and I'm complaining about the heat …
I did something this morning I haven't done in a really, really long time – I've added a link to the sidebar. Please be sure to visit Active Response Training for news and updates on – well, Active Response Training. The articles will get you focused on keeping yourself and your loved ones safe, which, in this day and age, is of very high importance.
Have a safe and relaxing weekend; I'll be honoring a Viet Nam vet this weekend at his final posting.
Chat ya later…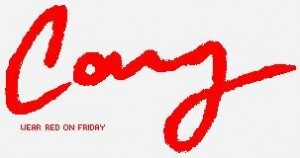 Thanks for stopping by, In GOD We Trust, and Wear Red on Fridays!