April 21st, 2016 . by Cary
It would appear that the liberal/progressive/Politically Correct crowd has finally gotten something they have been clamoring for – a female on contemporary paper currency.
Martha Washington was on this country's paper currency in the 1800s, so it won't be the first time a female has appeared on our paper currency, and since Sacagewea and Susan B. Anthony have been on dollar coins, that frontier has been breached in recent times and has escaped the attention of the lib/prog/PC crowd.
There was talk about removing Alexander Hamilton from the ten dollar bill and replacing him with a Female To Be Named Later, but cooler heads prevailed, and an "easier" target for the lib/prog/PC crowd was soon acquired – that slave owning, parameter ignoring, native-peoples-killing President Andrew Jackson on the twenty dollar bill. After all, he was for a lot of things the current lib/prog/PC(/history ignorant) crowd is against – slaves, usurping the lands of native peoples, relocating and/or killing said native peoples, and … being a Democrat.
No, wait – that last part is OK, but the other things are bad, so we have to get rid of Jackson from the $20 bill.
Now on to the more important part of this progression – who should be selected to replace Jackson? The historical female figure should show strength, and courage, and have been instrumental in making a huge, impactful change on the very fabric of this country. Sacagewea and Susan B. Anthony had already been chosen from other projects, so who else would there be? Let's see – Margaret Sanger, Democrat, founder of Planned Parenthood – no, wait, it's been pretty obvious that her aim was to remove the Black population by aborting mostly black babies. That wouldn't send the right message. Christa McAuliffe – hey, she was a teacher, was selected to represent teachers in the NASA space program, died in that service – wait, no, she's white. That's really not the right message.
I know – Harriet Tubman! She ran the Underground Railroad, moving slaves from the south to the north! She helped slaves escape the oppression of mean old whitey! This is perfect!
(interesting side note – the people group that exported slaves from Africa were black tribal chiefs who sold conquered tribes to black slave traders, who then sailed them with no regard to their well being to the young United States, where they were first sold to a black land owner)
Which brings us to the link portion of the story – apparently the lib/prog/PC(history ignorant) crowd overlooked a few things about Harriet – as discussed in this article at The Patriot Post, she trusted wholly in God, carried a pistol, and served as a scout, spy, and nurse for the Union Army. Good thing they're all ignorant of history – looks like we get a person of strong conservative beliefs on the most-used paper currency. Of course, we have to wait until 2030 before we start seing them, but I think it will be well worth the wait.
Unless one of the lib/prog/PC crowd cracks an actual history book between now and then …
Chat ya later…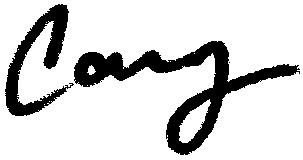 Thanks for stopping by, In GOD We Trust, and Wear Red on Fridays!